In a hot country like Singapore, the air-conditioning system has become such a fundamental machine for each household in Singapore. Other than providing cooling and comfortable indoor space, it can help individuals in improving their productivity during working, schooling and even while resting at home. To that end, it is presently not an astounding sight to see such cooling systems installed in foundations, business spaces, office buildings, and private properties.
Since Singapore depends on these cooling units consistently, you can hardly comprehend how much energy and power that gets burned through in Singapore, in one day, just solely on the cooling system. This energy utilization just gets higher during the hot season, where the need to switch on the units just becomes necessary at times, if not people may cause illness or even heat stroke to a certain extent.
The cooling unit is loaded up with various modes such as cooling mode and functions that one can use to accomplish the most ideal cooling experience. Perhaps the most utilized mode, in any case, would be the cooling mode. However, energy or power saver mode is also one of the top chosen options as well. Consistent with its name, its main operation work would be helping the cooling unit to devour less power when giving cool air to the indoor area. In this article, we will examine how precisely this particular aircon mode functions, how to productively utilize it, and the advantages of utilizing it with your cooling unit.
Benefits of Using Aircon Energy Saving Mode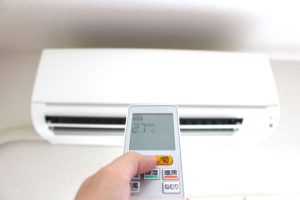 Other than reducing the power consumption of your aircon system, the energy power saving mode can also give you additional benefits. From lengthening your aircon lifespan, it can bring down your power bills. Below are some of the advantages of utilizing the power saving mode.
Reduce Energy Consumption
As the function mode states, it helps to reduce power consumption, where it is the main function. To save more energy while additionally enjoying the cooling comfort to a certain extent, this mode would be the ideal choice for you. Most homeowners that use this mode favour utilizing this power saving mode during the evening. This is due to the during nights, users would be sleeping soundly and can't feel any huge change in the room temperatures.
Reduce Power Bills
This is an obvious benefit, where once you use less energy with your cooling unit, you can expect your energy bill to be brought down significantly as compared to a situation where you maximize the cooling performance of your cooling unit every single time.
‍Reduce Global Carbon Footprint
If you use less energy from your cooling unit, it would mean less electricity is being used. Thus, with the lower electricity used, you would help to reduce the carbon footprint and help the Earth. Resulting in a more joyful climate! By aiding your aircon to perform unobtrusively with this mode, you're likewise helping the Earth to become a greener planet.
How Aircon Energy Mode / Power Saving Mode Operate?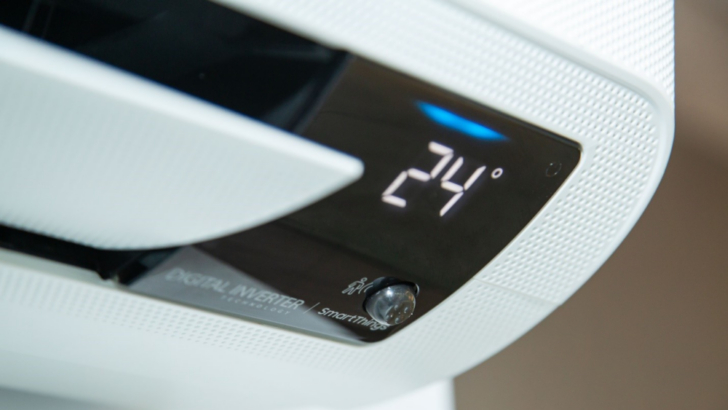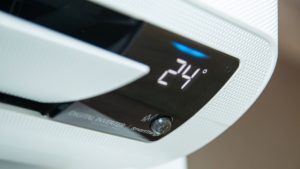 Similar to any other appliances, in order to allow these appliances to work appropriately, it needs to perform especially well as it meant to be. This is one of the fundamental performances where each machine depends on and decides by. Be that as it may, shouldn't something be said about having a further developed unit? The response is through more power consumption.
Like in any other machine as well as aircon unit, the capacity to work well is the top priority for every air-conditioning user. Nonetheless, there are a lot of times when you don't actually require your aircon to perform at its maximum capacity. You can simply set it to provide you with the standard cooling power. This is the time where power energy saving mode comes in. This is also known as the power saver mode, this function also helps in restricting the aircon's cooling performance, while maintaining the cooling comfort. Thus, able to decrease the power consumption over time while still able to provide cooling comfort to homeowners.
The energy saving mode works by aiding the unit to give comfortable cooling without maximizing the unit to its fullest limit. This function further works by having the unit run at a certain temperature, thus, the unit would stop once the temperature or time is reached. This would consequently control the room temperature for the homeowners while using less energy.
The function and process behind this energy saving mode might be complicated and confounding, yet turning it on is the least demanding part. Whether or not you own a window unit, a split aircon, or even a centralised cooling unit, you can simply search for the aircon functions or features through the unit remote control or functions panel.